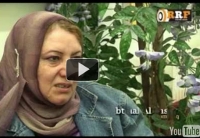 Members from the Regional Refugee Forum (RRF) have produced a number of films as part of their campaign for the right to work for asylum seekers. These films project the voices of people from different countries, sharing similar experiences of exile. The films give personal and first-hand accounts of the impact of not being allowed to work on their lives, on their children, and their ability to contribute to the region. Most of these members are now living in the North East undergoing the same treatment of the UK asylum system, which doesn't allow them to work whilst their asylum claim is being determined. The RRF have formed an alliance with the Northern TUC and the Churches' Regional Commission North East to run the regional branch of the national campaign to restore the right to work for asylum seekers. This project is part of the RRF's model of collective action for which they have received national recognition.
Click on the link below to view the videos produced by the members of the RRF:
The RRF is an independent membership organisation that supports the integration of communities in exile. Started in 2001, the project is a part of the North of England's Refugee service. As new members of the regional community, they work towards contributing to the social, economic and cultural vitality and future of the North East, as active citizens.
To read more about the RRF, click on the link to their website:
FACTS:
Asylum is protection given by a country to someone who is fleeing persecution in their own country. It is given under the 1951 United Nations Convention Relating to the Status of Refugees. To be recognised as a refugee, you must have left your country and be unable to go back because you have a well-founded fear of persecution.
-UK BORDER AGENCY
The UK government has ruled that people seeking asylum are not permitted to work, forcing them to rely on state support. This can be as little as £5 a day to live on.
- REFUGEE COUNCIL ONLINE
By Ruchita Daswani