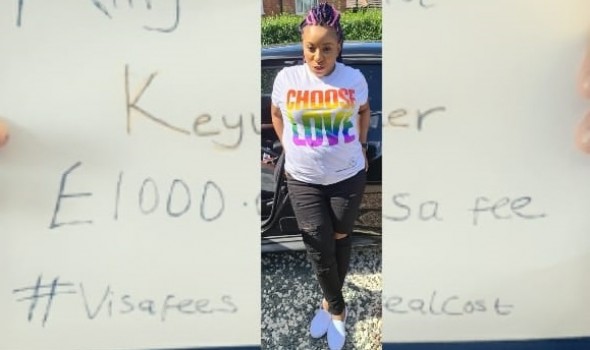 TUESDAY 22 MARCH 2022
Migrant Voice member Amara David writes about Amend: The Fight for America - and how she can relate to the series in her own life as a migrant living in Birmingham.
Amend: The Fight for America, a 6-part series made by Netflix and free-to-watch on YouTube, discusses where the law meets justice, starting in the 1850s and ending with what's going on today, including LGBTQI rights and the Black Lives Matter movements.
This limited series should be shown in every classroom. It portrays the good, the bad and the ugly of American history. In particular, it gave me more insight into the 14th Amendment in the US Constitution, ratified in 1868, which "granted citizenship to all persons born or naturalized in the United States—including former enslaved people—and guaranteed all citizens 'equal protection of the laws'."
As a migrant living in the UK, I am currently struggling with the immigration rules to become a British cirizen, despite having children here and living in the UK for over 10 years. So, I can relate to this series. Also, being from a black community, I saw so many parallels in black people's struggles in the US with what many of us here are facing.
The series is a roller coaster of emotions, painful to watch but also incredibly inspiring. It puts people's narratives who fought for rights at the centre.
One of the most impressive performances is in the very first episode, where acclaimed actor and Oscar-winner Mahershala Ali delivers a potent recitation of American abolitionist Frederick Douglass' 'Fourth of July' speech" .
"Why am I called upon to speak here today?", says Ali, echoing Douglass' words. "What have I, or those who I represent, to do with your national independence? The Fourth of July is yours, not mine. You may rejoice, I must mourn."
This quote resonated with me as, when we celebrate everything British, many of us here feel excluded. But, like those who have resisted in the past, we both mourn and organise.
Amara David is a single parent of 3 children who are entitled to British citizenship but are struggling with the costs. She lives in Birmingham. Amara is also support worker for young people.
Watch the trailer for Amend: The Fight for America here
Watch the whole series here