» Press
Migrant Voice Director's letter to the Guardian on extortionate visa costs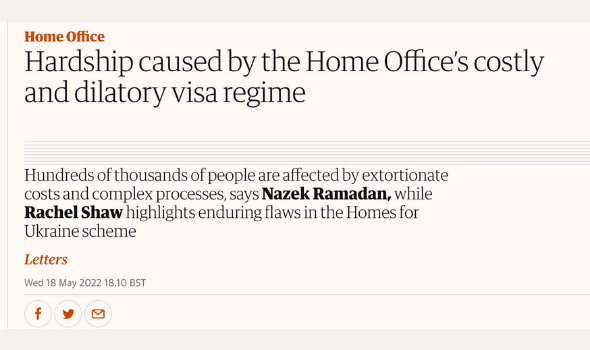 On 19 May, Migrant Voice Director Nazek Ramadan's letter on extortionate visa costs was published in the Guardian.
Nazek highlighted how hundreds of thousands of lives are affected by the "extortionate cost of all visas and the often labyrinthine complexity of the visa application process". This, she wrote, is described in our new report, "Destroying hopes, dreams and lives".
You can read the full letter here.