» Press
Migrant Voice visa costs report featured in Her-itage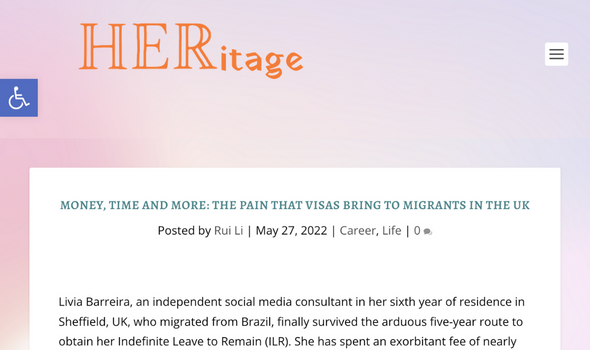 Our latest report, "Destroying hopes, dreams and lives: How the UK visa costs and process impact migrants' lives" was featured in a Her-itage article exploring the issue of extortionate visa costs and the complex UK immigration system.
Project Development Manager Anne Stoltenberg told Her-itage: "With some migrants being charged far more than the administrative costs of their visas, extenuating wait times before a decision is made, a lengthy and intricate application process with little-to-no communication from the Home Office, the risk of an application being rejected for a minor mistake such as a typo or a missing document, the current UK visa application and fee system are simply not fit for purpose."
The story also features the voices of a migrant and an immigration specialist.
Read the complete article here.