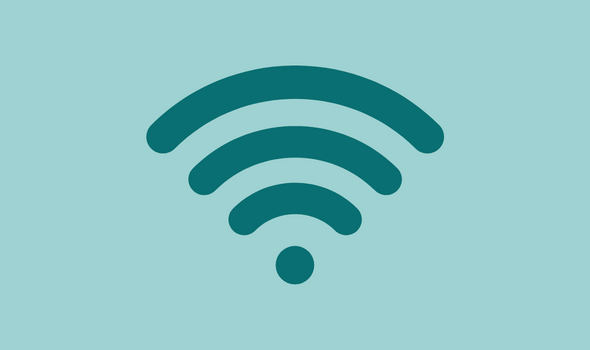 Here is our list of online only events and programmes related to migration and international development, accessible to anyone anywhere. Please tell us about anything we've missed at [email protected] In-person events can be found here.
TV and Radio
Monday 20 March
* The Holy Land and Us: Our Untold Stories, perspectives of people of Palestinian and Israeli descent, 11.15pm, BBC2
* Shock and War: Iraq 20 Years On, the chaos that followed Saddam Hussein's overthrow, 1.45pm, Radio4
* Thinking Black, is it appropriate for a White writer to write Black history?, 10.45pm, Radio3
Tuesday 21 March
* A History of Britain by Simon Schama, how imperialism was built on the slave trade and subjugation, 9pm, BBC4
* The Holy Land and Us: Our Untold Stories, Sarah Agha and Rob Rinder look at their Palestinian and Jewish family histories, 9pm, BBC2
* Murder in the Pacific, documentary series on the sinking of Greenpeace's anti-nuclear protest ship, 11.15pm, BBC2
* Untold: Gay Under the Taliban, midnight40, Channel4
* Shock and War: Iraq 20 Years On, did the invasion accelerate extremism?, 1.45pm, Radio4
* Thinking Black, the story of an American journalist who disguised himself as a Black man is used to examine Black experiences of invisibility, 10.45pm, Radio3
Wednesday 22 March
* The Shamima Begum Story, the teenager who left London to join ISIS, 11am, Radio4
* Shock and War: Iraq 20 Years On, unexpected consequences, 1.45pm, Radio4
* Thinking Black, minstrelsy and Black vaudevillian Bert Williams, 10.45pm, Radio3
Thursday 23 March
* Inside Taiwan: Standing Up To China, on-the-spot report, 9pm, BBC2
* Victoria and Abdul, period drama about the relationship between Queen Victoria and an Indian servant, 9pm, BBC4
* Becoming Frida Kahlo, the Mexican painter under the microscope, midnight15, BBC2
* Thinking Black, the history and consequences of "racial passing", 10.45pm, Radio3
* Shock and War: Iraq 20 Years On, rifts come to the surface,1.45pm, Radio4
Friday 24 March
* Becoming Frida Kahlo, the politics and loves of the Mexican painter, 9pm, BBC2
* Amazing Railway Adventures With Nick Knowles, China to Vietnam, 9pm, Channel 5
* Shock and War: Iraq 20 Years On, freedom now?, 1.45pm, Radio4
* Thinking Black, Michael Manley and who's Black and who isn't, 10.45pm, Radio3
Talks and discussions
See here for online and in-person talks and discussions.
Exhibitions
* Enslavement: Voices from the Archives, selection of items from the concurrent exhibition showing links between the Church of England and transatlantic slave trade, Lambeth Palace Library
* Black History Month: Celebrating Windrush Heroes, the stories of Roy Hackett, Mona Baptiste, Anthony Brown and Jacqueline McKenzie.
* Behind the Algorithm: Migration, Mexican Women and Digital Bias, Mexican-British artist Mónica Alcázar-Duarte examines the role of search engine algorithms in society, and the impact of digital bias and discrimination in shaping cultural 'truths'.
* Static Range, Himali Singh Soin uses a real-life spy-story in the Indian Himalayas to speculate about mountains, myths and the nuclear sublime. It includes letters, animation, music, embroidery, planting and a performance installation.
* Our Journey Our Story: History and Memory of Sickle Cell Anaemia in Britain, the first such exhibition in the UK. Hosted by the Black Cultural Archives
* Portraits from Tower Avenue, Jamaica, by Jamaica-born photographer Dexter McLean, who moved to UK when he was 9. Hosted by Autograph
* Heart of the Nation: Migration and the Making of the NHS, stories and experiences of people who have come to Britain to work in the National Health Service in the past 72 years. Migration Museum.
* Shanti Panchal: A Personal Language of Painting 2007-2018, born in a village in Gujarat, India, the artist studied at the Sir JJ School of Art, Bombay, before arriving in England on a scholarship: he has now lived and worked in London for more than 40 years, Ben Uri virtual museum.
* Ridley Road Stories, Part 2, photos of African and Caribbean locals on Ridley Road and Gillett Square, Hackney. Hosted by Autograph
* Contagion: Colour on the Front Line, Aida Silvestri's experimental body of work exploring the impact of Covid-19 on frontline workers of colour, linking the present with the past. Hosted by Autograph
+ Aida Silvestri in Conversation
Performance
* Foxes, streaming of play exploring masculinity and homosexuality within London's Caribbean Community and black street culture, £10, Theatre503
* Nine Lives, monologue by Zodwa Nyoni (born in Zimbabwe, grew up in Yorkshire) about a gay Zimbabwean who seeks asylum in the UK.
* Tales From the Front Line... and other stories, stories of the contribution of Black workers in the Covid-19 crisis, Talawa Theatre.
* Have Your Passport Ready, short film-meets-video game that puts the audience directly in the world of the UK's hostile environment, hosted by Stand and Be Counted Theatre.
* Things I Am Not, a series of 10 original audio monologues written and performed by a female theatremaker who has migrated to the UK. Hosted by LegalAliens Theatre.
Film
* Matar, based on the experiences of Syrian refugee and cinematographer Ayman Alhussein, it follows the journey of a fictional protagonist navigating the UK's degrading asylum system, on Waterbear
* Love Letters to Cinema in Nairobi, seven films by East African and UK-based Black filmmakers, free.
* Beirut Dreams In Colour, 'One good song can do more than 5,000 protests': the queer revolution in the Middle East. Mashrou' Leila were one of the biggest bands in the Middle East, with a lead singer, Hamed, who is the most prominent openly gay rock star in the Arab world.
* Shasha Movies, independent streaming service for South-West Asian and North African cinema.
* Unsafe Passage, an overcrowded ship with asylum seekers leaves Libya bound for Europe, triggering a showdown between a Doctors Without Borders vessel wanting to escort it to safety and the Libyan Coast Guard fighting to turn it back, Guardian documentaries
* Of Land and Bread, a series of vignettes about Palestinian daily life under state violence and the whims of Israeli settlers
* 10 Films to Understand China: Documentaries, subcultures, the legacy of '"opening up", migrant workers and other aspects of life. Hosted by Radii China
* Celebrating Arab Cinema, hosted by BroadcastPro Middle East
+ until 20 March, pop-up store, 98 Berwick Street, with live performances, film screenings, live podcasts and an exhibition, 'Limbo', by artist Aida Silvestri
Thanks to volunteer Daniel Nelson (editor of Eventslondon.org) for compiling this list.