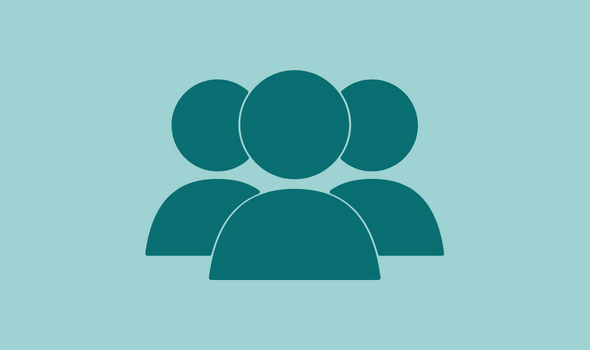 Many events are now both in-person and online. Check venues for attendance details and time changes. Online events are listed here.
News and opportunities
* Citizens of the World, a choir that grew out of the Calais "Jungle" and now has 50 members from 30 countries, says it welcomes new members (and bookings!). It rehearses in Blackheath in south-east London on Wednesday evenings. Details on the website
* the other side of hope: journeys in refugee and immigrant literature, a twice-yearly publication on the theme of migration, is looking for contributions for its next issue. You have until 31 May.
* The Evening Standard's annual storytelling competition for undiscovered voices is back. It's searching for fresh new voices in fiction or memoir "who can take the idea of 'belonging' in a surprising direction or tackle it in a way that stops us in our tracks. Think about communities, clubs, tribes, groups – and the notion of 'belonging', which can encompass family, friendships, race, gender and the joy that comes from being part of something."
* The National Theatre is looking for actors of Moroccan heritage and/or from the North African diaspora and of Ethiopian heritage and/or from the East African diaspora for a "potential new play".
* Aiming to support young Arab voices and emerging filmmakers, Aflamuna is looking for Arab short films that spotlight "Dimmed Voices", including immigrants. The deadline is 31 March, the prize is $500.
* The Arab Fund for Arts and Culture is offering development, production and post-production grants of up to $50,000 for short and medium-length narrative films. Deadline for applications is 4 July.
* And British Arab actors - present and past - are wanted by Royal Holloway University for its research into their experiences. It says responses to the 30-minute survey "will add to the understanding of representation, diversity, and employment opportunities for Arab Actors within the British film and television industry".
* In the wake of the recent opening of The Africa Centre's new home, the Young Africa Centre, "a vibrant group of conscious young people", is recruiting members for a relaunch. Part of the group's job is to help develop new activities at the Centre.
Talks and discussions
Monday 20 March
* Unlocking Potential - How to make an impact with the Destitution Narrative, workshop aimed at helping people trapped in the asylum system, 1.30–3pm online.
* 165 Days: Prisoner of the Taliban, Lynne O'Donnell, 7-8pm, £5–£10, Frontline Club, 13 Norfolk Place, W2 1QJ.
* 'Unfinished Business: Voices of the LGBTQIA+ Revolution' Event 4, The Worldwide Movement For Queer Freedom in China, Qiuyan Chen, Mac Wang, 5-6.30pm, online, SOAS, Thornhaugh Street, WC1.
* Repression and Resistance: The struggle for women's rights in Afghanistan, Shaharzad Akbar, 5pm, in-person and online, SOAS, Thornhaugh Street, WC1. Info: [email protected]
Tuesday 21 March
* Budgets and Bytes: how can digital improve public spending?, Gerardo Uña, Kirsty Innes, Yakama Jones, Sa'ad Ali Shire, Anir Chowdhury, Sheila Kigozi, Prashanth Chandramouleeswaran, Gemini Mtei, Marco Cangiano, Emily Middleton, James Stewart, 9.30am-5.30pm, Overseas Development Institute, 203 Blackfriars Road, SE1 8NJ and online. Info: ODI
* Taking Sides - A Conversation about Love, War and Changing the World, book launch with war correspondent turned rights activist Sherine Tadros, 6.30-8.30pm, free, Human Rights Action Centre, 25 New Inn Yard, EC2A 3EA. Info: Amnesty
* Environmental Justice Means Racial Justice, discussion with Daphne Frias, Larissa Pinto Moreas and Francisca Rockey on the interconnectivity of race and the effects of the planetary emergency, 4-5.30pm, free, Natural History Museum, Cromwell Road, SW7 5BD. Info: Eventbrite
* [email protected] BOOKS: Live with Emmanuel Iduma and Ayọ̀bámi Adébáyọ̀, on their books, Am Still With You and A Spell of Good Things, 6.30-8pm, Chelsea Theatre, SW10 0DR.
Thursday 23 March
* Right to Boycott, Palestine lobby day at the Houses of Parliament against UK government plans to introduce a bill against the boycott Israel movement, 11.30am-7pm. Info: Palestine Solidarity Campaign
* Collapsing South Africa, Sue Onslow, Adam Habib, Justice Malala, Martin Plaut, 12:30-2pm, online. Info: [email protected]
* Rethinking innovation for changing worlds? Criticism of Limits to Growth at 50, Adrian Smith, Adrian Ely, 4-5.30pm. Info: Institute of Development Studies
Friday 24 March
* World TB Day Symposium 2023, 11am-5.45pm, in person and online, London School of Hygiene and Tropical Medicine, Keppel Street, WC1. Info: LSHTM
Saturday 25 March
* Barclays: Don't Bank on Apartheid – Day of Action!. Info: Palestine Solidarity Campaign
* Resisting Monopoly Capitalism, speakers include João Paulo Rodrigues, Julia Kosgei, Parminder Jeet Singh, Nick Shaxson, 11am-6pm, Brunei Gallery, SOAS, WC1B 5DQ. Info: Global Justice Now
Saturday 25-Sunday 26 March
* LSE Africa Summit 2023, annual student-led conference. Info: LSE
Monday 27 March
* Remembering and Forgetting the Cultural Revolution: how a turbulent decade still shapes China, Tania Branagan, 5-6.30pm, SOAS, Thornhaugh Street, WC1. Info: [email protected]/ SOAS
Podcast
* What do Europeans really think about migrants?, Sara Pantuliano, Sunder Katwala, Gonzalo Fanjul, Claire Kumar, Overseas Development Institute
Exhibitions
* Enslavement: Voices from the Archives, letters, books and documents showing some of the links between the Church of England and transatlantic slave trade, free, Lambeth Palace Library, 15 Lambeth Palace Road, SE1 7JT, until 4 April. Info 7898 1400 / [email protected]
* Antelope, Malawian, Oxford-based artist Samson Kambalu's sculpture on the Fourth Plinth in Trafalgar Square. Info: Malawian Pan-Africanist the world forgot
* Fire / Flood, Gideon Mendel's recent photos from Nigeria + from dusk every evening a film showing devastated communities across the world, Photographer's Gallery, 16-18 Ramillies Street, W1, until 31 May.
* Nalini Malani: My Reality is Different, Indian video artist's animations interact with gallery paintings and introduce images of global poverty, free, National Gallery, Trafalgar Square, WC2N 5DN, until 11 June.
* State-less 無國界, looks into identities influenced by background as well as country of origin and how Southeast and East Asian heritage can engage politically; the artists are Tiffany Chung (Vietnam/US), Tsui Kuang-Yu (Taiwan), Jess Lau (Hong Kong), Lo Lai Lai Natalie (Hong Kong), Donald Shek (UK), Wu Tsan-Cheng (Taiwan), Wang Wei (China/UK), Li Yongzheng (China), Law Yuk-Mui (Hong Kong), Robert Zhao Ren Hui (Singapore); free, Two Temple Place, WC2R 3BD, until 9 April.
* Africa Fashion, spanning mid-20th century to contemporary creatives through photographs, textiles, music and visual arts, the exhibition explores the vitality and impact of a dynamic and varied fashion scene. £16, V&A Museum, Cromwell Road, SW7 2RL, until 16 April. Info: 7942 2000 / [email protected]
+ African fashion as industry and art
* Hallyu! The Korean Wave!, showcasing South Korea's dynamic popular culture and its global impact on cinema, drama, music, fandom, beauty and fashion. £20, V&A Museum, Cromwell Road, SW7 3RL, until 25 June.
+ The Korean Wave that spread around the world
+ The Korean Wave: From war to cultural powerhouse
* Migration Museum: exhibition Taking Care of Business: Migrant Entrepreneurs and the Making of Britain + Migrant Makers Market + Window showcase: Muna's Material Memories exploring Palestinian heritage in her everyday life and five competition finalists' work on anti-racism and migration stories. Free, Wednesdays to Sundays, 11am-5.30pm, Lewisham Shopping Centre, SE13 7HB.
* Sokari Douglas Camp at the V&A, the British-Nigerian artist's monumental sculptural group addresses the legacies of slavery, issues of power and gender, and the climate crisis. Free, V&A Museum, Cromwell Road, SW7 2RL, until 14 May.
* Collecting and Empire, trail making connections between archaeology, anthropology and the British Empire, British Museum, Great Russell Street, WC1B 3DG.
* British Library, installation of 6,328 books celebrates the ongoing contributions made by immigrants to Britain. Tate Modern, Bankside, SE1 9TG. Info: Installation / [email protected] / 07887 8888
* Akram Zaatari: Dance to the End of Love, 22-minute video installation of YouTube clips of Arab youths from West Asia and North Africa who have uploaded films of themselves to the internet, free, Tate Modern, Bankside, SE1 9TG. Info: 7887 8888 / Akram Zaatari
* Cecilia Vicuña, Chilean artist who uses textile, poetry, performance and painting to explore ecology, community and social justice and pay tribute to her country's indigenous history and culture. Tate Modern, Turbine Hall, Bankside, SE1 9TG, until 16 April.
* You Name It, Sasha Huber explores who and what we memorialise, and how, initially prompted by a campaign against a Swiss scientist and racist, free, Autograph, Rivington Place, EC2, until 25 March.
* Journeys to Hope, outdoor display sharing the journey of the Windrush generation before, during and after arriving in the UK, free, Autograph, Rivington Place, EC2A 3BA, until September.
* The Future of Traditions, Writing Pictures: Contemporary Art From the Middle East, three generations of artists from Iran and the Arab world, from the early pioneers of a vernacular 'Lettrism' movement to those incorporating the written word in their works today, Brunei gallery, SOAS, Thornhaugh Street, WC1, until 25 March.
* Spain and the Hispanic World: Treasures from the Hispanic Society and Library, including "dazzling objects from Latin America", Royal Academy, Piccadilly, until 10 April.
+ 24 March, Spain and the Hispanic World Symposium: cross-cultural exchanges, academic symposium, 10am-6pm, £45.
*Action, Gesture, Paint: Women Artists and Global Abstraction 1940-70, 150 paintings from an overlooked generation of 81 international women artists, Whitechapel Gallery, 77-82 Whitechapel High Street, E1, until 7 May.
* Constellations of Multiple Wishes, group exhibition from the foundations of the Non-Aligned Movement + contemporary works by Larry Achiampong, Nika Autor, Alia Farid, KURS, Basim Magdy, Tues-Sun 11am-6pm, free, The Mosaic Rooms, 226 Cromwell Road, SW5 0SW, until 23 June.
* Abu Dhabi (Dis)connected, photographic and video journey through Abu Dhabi from its low-rise, mono-functional, and car-reliant suburbs to its mixed-use, high-density, and livelier city centre, London School of Economics, Houghton Street, WC1, until 24 March. Info: 7405 7686
* The Deutsche Börse Prize, exhibition by four shortlisted photographers, including Norwegian-Nigerian Frida Orupabo on race, sexuality and identity, inviting consideration of how photography contributes to colonial power relations and violence, and Cameroon-born self-portraitist Samuel Fosso, £4-£8, Photographers Gallery, 16-18 Ramillies Street, W1, until 11 June. Info: 7087 9300/ [email protected]
* Grenada as Reference, archival materials relating to the Grenadian Revolution (1979-1983), free, Black Cultural Archives, 1 Windrush Square, SW2 1EF, until 4 June. Info: BCA
from Tuesday 21 March
* 75 Handmade Treasures of Rural India, Nehru Centre, 8 South Audley Street, W1, until 24 March
Film
* Lunana: A Yak in the Classroom, Pawo Choyning Doirji's first feature, in which a young teacher is transferred to the most remote school in the world, in Bhutan. Arthouse Crouch End, Riverside Studios, Rio
+ How a tiny film about yak-herders conquered the world
* Saint Omer, engrossing court drama with strong West African overtones, Cine Lumiere
* Joyland, the youngest son in a traditional Pakistani family takes a job as a back-up dancer in a Bollywood burlesque and becomes infatuated with the strong-willed trans woman who runs the show. Garden Cinema and Vues Finchley Road, Islington and Westfield Stratford City
* Francophone West African Cinema, 20 March, Touki Bouki, fractured portrait of the disenchantment of post-independent Senegal in the early '70s; 23, 26 March, Souleymane Cissé's The Wind; The Garden Cinema, until 8 May. Info: West African classics
* Broker, funny, moving story about an attempt to find an adopter for a baby left in a Korean 'baby box' while the birth mother changes her mind, and detectives get on the trail. Electric, Everyman Muswell Hill, Garden, Kiln, Lexi, Peckhamplex, Rich Mix, Rio, Picturehouses Central, Crouch End; East Dulwich, Finsbury Park, Fulham Road, Gate, Greenwich, Hackney, Ritzy, Stratford East, West Norwood; Vues Finchley Road and Westfield Stratford City
* BFI Flare, LGBTQIA+ festival programme with 58 features and 90 shorts from 41 countries, including Who I Am Not, documentary portrait of the lives of two intersex South Africans; XX + XY, about an intersex teen and friends navigating adolescence; The Dream Songs, South Korean lesbian love triangle; Rule 34, Brazilian winner of the Golden Leopard at the Locarno Film Festival. BFI Southbank, until 26 March.
* Human Rights Watch Film Festival, 10 films including Delikado, about three environmental defenders in The Philippines; Koromousso, a group of African-Canadian women fight FGM; No U-Turn, Nigerians heading overland to Eurrope; Seven Winters in Tehran, the case of Reyhaneh Jabbari, a young Iranian who became a symbol of resistance and women's rights worldwide; Theatre of Violence, a Ugandan child soldier who is both victim and perpetrator + Q&As with filmmakers, participants, activists, and HRW researchers following each screening, Barbican, Silk Street, until 24 March. Info: HRW Festival
+ The nine-year-old who learned to kill or be killed
+ The Rise and Fall of a Chainsaw Tower
+ The cut and thrust of debate on the anti-FGM movement
+ Is Africa failing to make space for people's dreams?
* Hong Kong Film Festival, "Home Away from Home", featuring 27 films + an online programme of 10 shorts. The programme celebrates Hong Kong migration in the UK and HK-UK bi-lateral relationships, the 2019 anti-extradition protests, humanity and stories touching on love, family, youth, memory and fantasy. Programme includes If We Burn, doc on the protest movement; Say I Do To Me; Twilight Kiss, striking snapshot of a HK family; Blue Island, three real-life characters across time engage in rebellions when they were young; Ping Pong, a London Chinatown restaurant owner dies in a phone booth and sparks a financial and cross-cultural journey; Flowing Stories, documentary ode to village life and a journey in search of Hong Kongers' collective roots; Myanmar Diaries; Lost Course, absorbing doc about the politics of a Chinese village; The Hong Konger: Jimmy Lai's Extraordinary Struggle for Freedom, doc of an extraordinary life; A Holy Family, intimate exploration of a Taiwanese family; Memory Palace, explores memories attached to the personal objects of ethnic Chinese people in Manchester; The Grass Is Greener On The Other Side, a look at HK's emigrants + shorts and talks. Until 31 March.
Monday 20 March
* Our River, Our Sky, feature film that follows several individuals in Baghdad in the last week of 2006. This preview screening marks 20 years since the invasion + Q&A with writer/director Maysoon Pachachi, 7.30pm, The Garden Cinema, 39-41 Parker Street, WC2. Info:
https://www.thegardencinema.co.uk/film/our-river-our-sky/
* The Real Story, high-school drama featuring five stories of youngsters from tough backgrounds trying to find their way in an elite private school + Q&A, 6pm, Nehru Centre, 8 South Audley Street, W1K 1HF
Tuesday 21 March
* The Perfect Story, doc on the relationship between Canadian journalist Michelle Shephard and Ismael Abdulle, a Somali refugee who had his hand and foot cut off by al-Shabab terrorists. He lives in Norway for almost a decade before returning to Somalia - with surprising results for them both + Q&A with Shepherd and Mary Harper, 7-8.30pm, £5–£15, Frontline Club, 13 Norfolk Place, W2 1QJ. Info: Frontline
* And More Miles To Go Before I Sleep, documentary that asks what the death of a migrant worker tells us about humanity + discussion with Tsai Tsung-lung, Isabelle Cockel, Bonny Ling, 6.30-9pm, SOAS, Thornhaugh Street, WC1. Info:
Thursday 23 March
* Antidote, indigenous healers and their ancestral relationship to the Amazon rainforest and curing traditions, including ayahuasca, the most potent and transformative medicine of the Amazon, 6.20pm + Q&A with director Marc Silvers, £12.50/ £9, Curzon Bloomsbury
Friday 24 March
* 1976, a woman starts questioning her cosy bourgeois lifestyle in the wake of Chile's 1973 coup, 6.30pm, ICA, The Mall
Saturday 25 March
* The Essay Film Festival, programme includes 25 March, In Fields of Words, portrait of Syrian writer and activist Samar Yazbek; Lebanon War + Memories of a Private Eye; 26 March, essay on Bengal's wandering musicians; Farouk Beloufa's Insurrectionnelle; 29 March, Les Bicots-negres, migrant labourers in France in the 1970s; 30 March, Jocelyne Saab's work in Egypt in the '70s, 31 March, A Trip To Tetlapayac, a historical exploration of Sergei Eisenstein's time in Mexico in 1931, ICA, The Mall. Info: Festival
Performance
* Further Than The Furthest Thing, based on real events on the island of Tristan da Cunha, the play is a story of a community haunted by its past and under threat from a modern world in crisis, Young Vic, 66 The Cut, SE1, until 29 April. Info: 7922 2922/ Young Vic
* Allegiance, inspired by the life story of actor and activist George Takei, this Broadway musical is about the Kimura family and their struggles in the aftermath of the attack on Pearl Harbor as 120,000 Japanese Americans are forced into internment camps £20-£80, Charing Cross Theatre, The Arches, Villiers Street, WC2, until 8 April. Info: 08444 930 650
* Trouble in Butetown, an African American GI escapes his barracks and discovers a segregation-free world in Cardiff: can he find safe harbor in Cardiff? Who can he trust?. £55-£21, standing £10, Donmar Warehouse, 41 Earlham Street, WC2H 9LX, until 25 March. Info: 3282 3828 / [email protected]
* Eco-maniac, Aruhan wants to assure you that this is NOT a TED Talk in which she navigates the climate crisis, her love of bats and her experiences as a mixed-race British-Kazakhstani, 7.30pm, £13-£11, Omnibus Theatre, 1 Clapham Common Northside, SW4.
* Trade, Ella Dorman-Gajic's play explores "the currency of female bodies in an underground world, told through the eyes of a morally complex female protagonist", Pleasance Theatre, Carpenters Mews, North Road, N7, until 25 March. Info: pleasance.co.uk / 7609 1800 / [email protected] / [email protected]
from Friday 24 March
* Gone Too Far, Bola Agbaje's debut play about two brothers - a Nigerian Nigerian and Nigerian Brit on a London estate - returns for the first time since becoming a GCSE set text, £10-£32, Theatre Royal Stratford East, Gerry Raffles Square, E15, until 1 April. Info: 8534 0310/ https://www.stratfordeast.com/whats-on/all-shows/gone-too-far
Thanks to volunteer Daniel Nelson (editor of Eventslondon.org) for compiling this list.