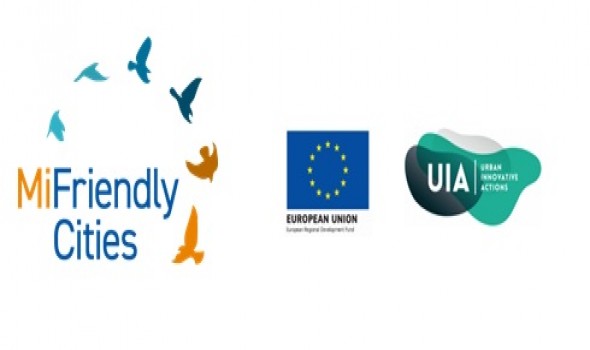 Join us in Birmingham on 4 December for a special Media Lab training workshop for International Migrants Day 2018
Why: every year on International Migrants Day 18 December, Migrant Voice celebrates the amazing contribution of migrants, asylum seekers and refugees from all over the world but living in the U.K. This year marks the 18th anniversary of the International Migrant Day and a strong reminder for resilience, unity and togetherness at the eve of Brexit.
MV is gearing up for the launch of this special celebration 2018.
Recognised journalist, media and communication professionals will lead the MV Media Lab Training Sessions to help Migrants' voices heard in the media.
The first Media Lab Training is organised by MV Birmingham Branch and will take place on the 4 December 2018 at Piers Road New Communities Centre, 1 Piers Road, Handsworth, Birmingham, B21 0UY - http://nwbnewcommunities.org.uk
Session 1 from 3.00-5.30pm - Basic video production and editing using smartphones
Session 2 from 6.00-8.30 - Letter writing 'Letters to the editor' for print and online media
The workshops will be facilitated by:
Session 1: Video Workshop
- Vimal Korpal - Writer, journalist, presenter and Actor (BBC, Black Country Touring, Women & Theatre, I Am Birmingham, Birmingham Rep)
Session 2: Letters to the Editor
- Olly MacNamee - Journalist, columnist, educator, teacher, former Head of English (Huffington Post, Bleeding Cool, Birmingham Review, ComicCon.com, I Am Birmingham)
"Injustice anywhere is a threat to justice everywhere"
Migrants from the diaspora, from street cleaners, factory workers, taxi drivers, NHS staff, students, military and police forces, lawyers, teachers, engineers, academics to the entrepreneurs and self-employed, and no matter what your beliefs are, let us be united and celebrate our unsung amazing contributions to the UK.
We will be organising other sessions in London and Glasgow and our various activities for International Migrants Day across the country include Media Lab Training in interview techniques, video making, letters to the editor, testimonies, film and videos.
For further queries Contact: [email protected]
For early registration (free) please contact: [email protected] or 07804 634 857