» Whats On
Our exhibition at the Guardian from the Changing Lenses, London stories of integration Project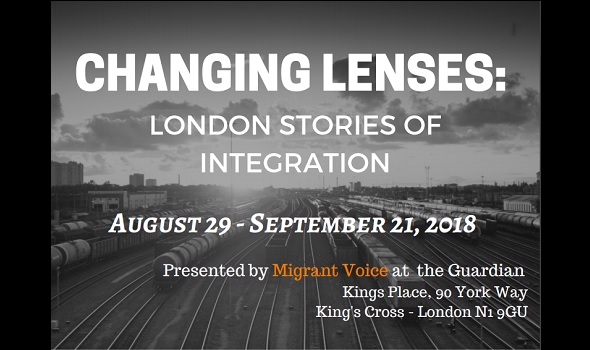 Our exhibition from the Changing Lenses, London stories of integration project opens on 29 August, 7pm and is on until 21 September at the Guardian, Kings Place, 90 York Way, London N1 9GU. The exhibition is open Monday-Sunday 10am-6pm.
This exhibition of photos and writing is the culmination of our 'Changing Lenses: London Stories of Integration' project, which brings communities together to creates better understanding amongst the public of migrants' experiences of integration.
We explored definitions of integration, our own experiences, what helps and hinders integration and what creates a sense of belonging and community. This exhibition is a reflection of some of our experiences and views.
We have only limited spaces for the exhibition opening night August 29th 7pm. These will be allocated on a first come basis and only by confirming your attendance to [email protected]