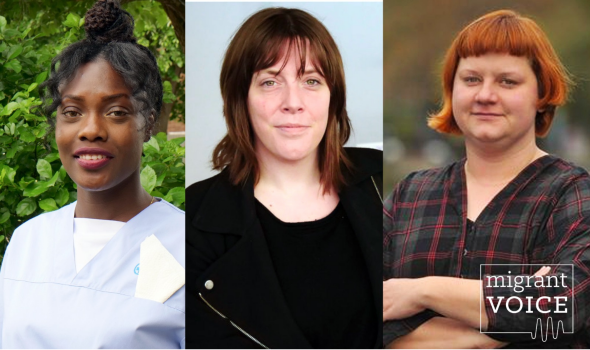 We are delighted to invite you to our next West Midlands network meeting, jointly organised with Polish Expats Association and RUDA on Wednesday 14 October at 4-6pm (on Zoom). We will be discussing the concerns of EU nationals in the UK at this moment and post-Brexit.
Birmingham Yardley MP Jess Phillips will be joining the meeting alongside a number of speakers from community organisations representing or working with EU nationals. The meeting will provide an opportunity to hear about the current experiences and concerns of our friends, colleagues and neighbours from the EU and to discuss solutions and actions together with a local MP.
It is important for us to come together at this particular time as we get closer to the end of the transition period and move towards the deadline for submitting applications to the EU Settlement Scheme, on top of the challenges presented by Covid-19. From January 2021, new immigration rules will be in effect for anyone wanting to move to the UK. At this meeting we will be getting a legal update on what this will mean for migrants.
Speakers will include:
Jess Phillips, MP for Birmingham Yardley
Alicja Kaczmarek, Polish Expats Association CIC and Centrala
Ionut Matei, Founding member and EUSS Advisor, RUDA
Fartun Mohamud, Community Advice Worker, Ileys Community Association
Shantel Murray, Migrant Voice member who is active in our visa fees campaign
We look forward to seeing you at the meeting. Please email [email protected] to confirm your attendance and we will send you the Zoom link to join.
This meeting is open to all - whether EU nationals, migrants or refugees from other parts of the world, and anyone standing in solidarity with us.